"I am my story, a story
that will strengthen, brighten and give
me power."
Yulanda F., Cook County Juvenile Detention Center
Please join Free Write Arts & Literacy for a strategy session, exhibition of new student work, food, and Half Acre Brewery beer in support of our new arts-based mitigation strategies for court-involved youth to create more positive outcomes in court, school, and public discourse.
Moderated by Kendrick Washington (Northwestern University School of Law Professor and U.S. Department of Education Civil Rights Attorney) with special guests Era Laudermilk (Director of Policy & Strategic Planning, Cook County Public Defender) and Bryan Echols (Coordinator, Community Restorative Justice Hubs) alonside Free Write staff and alumni, we will discuss how, from the classroom, to the courtroom, and into the community, a young person's artwork and personal narrative positively influence outcomes for them as they navigate the criminal legal system.
Over the next year as we implement these mitigation strategies in our arts and literacy workshops with criminalized youth, we will also engage them and their families, advocates, policymakers, educators, activists, and stakeholders in a series of conversations about this work. Your insights would be valuable to this strategy discussion and the underlying question: How can we, individually and collectively, interrupt the systems and cycles perpetuating incarceration, court-involvement, and criminalization of youth?
---

Since 2000, Free Write has published seven anthologies of student writing and art, installed over 50 public exhibitions, and worked alongside over 10,000 detained and criminalized youth and young adults.
We have an event fundraising goal of $18,000 in recognition of Free Write's 18 years of youth engagement, which will be matched dollar for dollar by the Reva and David Logan Foundation.
Your support will help us build the foundation for this new mitigation initiative as well as fund the programs we deliver to incarcerated youth every day.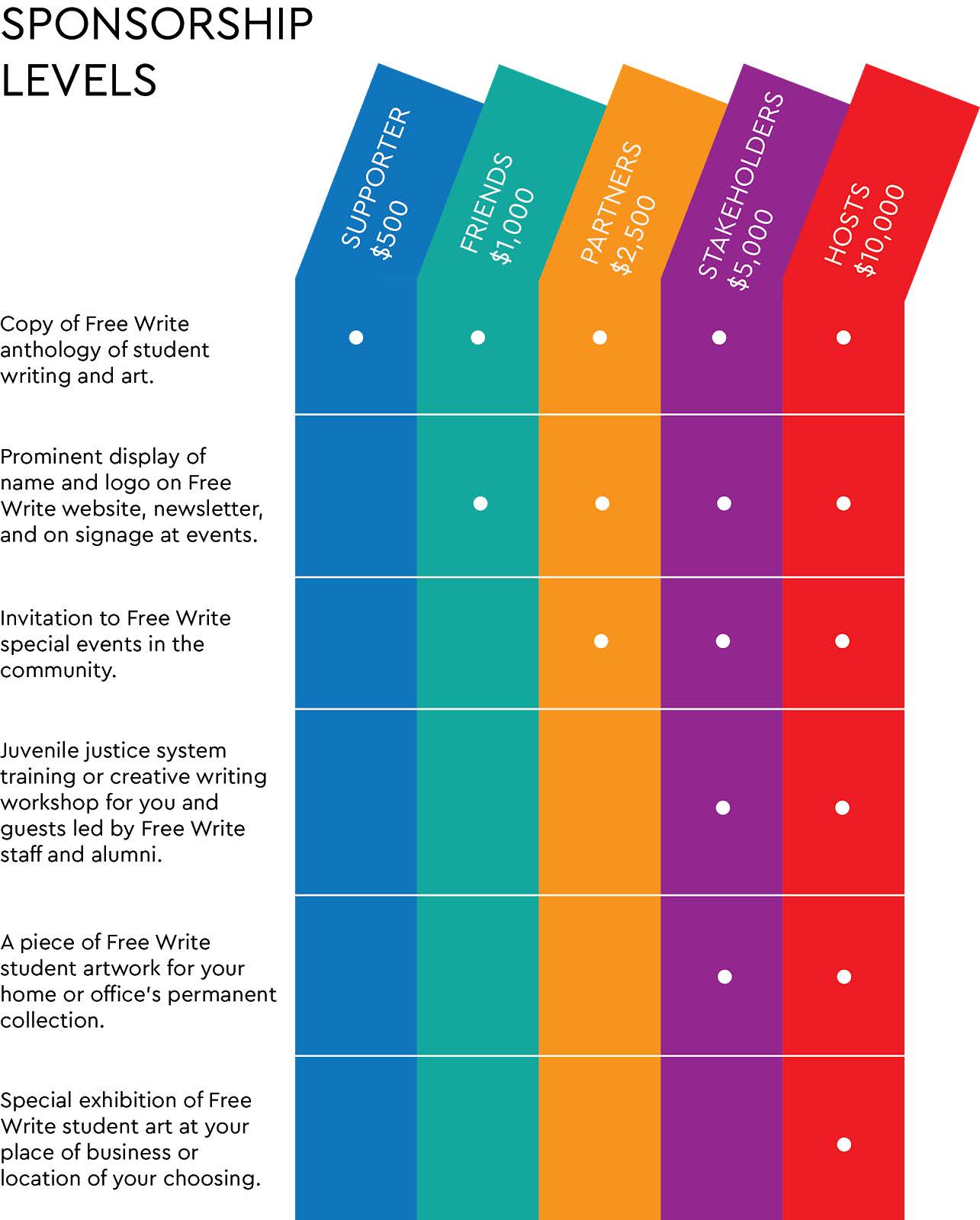 ---
Donate now! -> www.freewritechicago.org/contribute